Etios Car Rent in Amritsar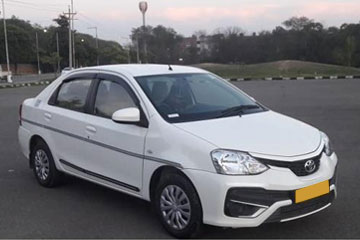 As Tour & Travels provide Etios Car rentals at minimum prices and best service in Punjab, Himachal Pradesh, Jammu & Kashmir, Delhi, Haryana, Rajasthan, Uttarakhand etc. As Tour & Travels offer a best taxi service in Amritsar. Taxi Hire in Amritsar. We provide Etios Amritsar to Outstation tour.
We are the leading taxi rental service providers in Amritsar. Our drivers are very nice to the customers and we are also known as "Best car rental in Amritsar". We are the best taxi rental in Amritsar(Punjab) and many others nearby. Etios is our one of the most hired taxi In/From Amritsar. You just have to make a call at +91 98154 55001, +91 94174 87999 or Email us at info@amritsartaxirental.com
We have multiple cars, vans, cabs in your service. We have multiple SUV's, sedans, hatchbacks etc. We provide best services at economical Rates.
Our Drivers 100% Experienced. You can contact us anytime in the week for the best service and car and taxi rental in Amritsar.
We offer new Tourist Cars. We have Toyota Innova, Toyota Etios, Tata Indica and Tata Etios, Chevrolet Tavera, Toyota Qualis, Scorpio, Swift Dzire, Toyota Etios and More. We also have Tempo Traveler, Tata Winger with Air condition and good Interior for local as well as outstation tours. We provide car rental in Amritsar at reasonable prices.
You can have a hassle-free drive through out Punjab, Delhi, J&K, Himachal and all over India by all India permit vehicles. Our services make us the best taxi service provider in Amritsar and surroundings.
We describe our services as the best portion of car and taxi rental in Amritsar. As it is highly required for the best car and taxi rental in Amritsar, mohali and tricity.
Amritsar Taxi's Hire Service
Short Tour Packages (Taxi Hire Service)